HOW TO TRANSFER A DESIGN TO A T-SHIRT?
It is from the 1960s that dye technology evolves and screen printing appears. Initially it was a very basic technique but this has evolved enormously. It's basically the art of transferring an image by applying ink to a surface, in this case fabric. But how to transfer a design to a T-shirt?
There are different methods and we present 7 that are the most recognized:
1o Sublimation:
It is the process by which we pass specific inks that are in solid to gaseous state, without going through the liquid state. This is achieved by applying heat and pressure (180 degrees Celsius). To do this, polyester is essential for the process to be carried out. The percentage of this will depend on the type of material to sublimated.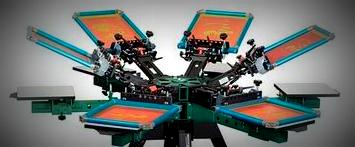 2o Textile screen printing:
It is the way we stamp a fabric by using a kind of mesh as a die. Fundamentally, the parts where we do not want the ink to pass are covered, as if doing a kind of negative of the design.
It consists of digitizing a design and printing it from a printer. It is the same process as when printing on paper, but with more sophisticated machinery and specific inks for this purpose that are injected in the tissue becoming part of it.
4th Textile Vinyl:
Essentially it is a thermo-adhesive plastic sheet of smooth colors, which is stamped directly on the fabric by heat.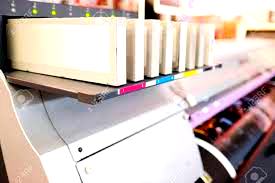 5th Transfer:
Screen printing inks already printed on silicone paper are used for this technique. These are transferred to the textile by applying heat and pressure by means of a stamping plate.
6o Tampography:
It's stamping. The ink transfer is done by means of a buffer and pressure, which depending on the dimensions or results that we want will be more sophisticated or not. They are usually silicone or rubber.
7o Airbrushing:
It is the method by which spray paint or aerial blur is applied on the surface or object to be painted, it is similar to spray application, but with an airbrush.
These techniques are not only for T-shirts but on anything we can think of.
BUT WHAT IS THE BEST TECHNIQUE FOR TRANSFERRING A DESIGN TO A T-SHIRT?
Whether by pictorial means or digitally, the important thing is to know how to choose the best technique for each material.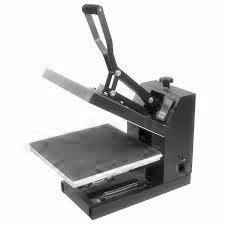 To obtain an optimal result we must ask ourselves several questions: Presupply?,Equipment and materials ?,Typeof fabric ?, Color ofthe T-shirt?, What durability do we expect from our work?, Drawingand difficulty?
Once all is clear, we will know what is the best technique we should use.
The quality of the fabric and materials are determining factors for a lasting result, amen of subsequent care due to its use. It is advisable not to wash the T-shirts in hot water, do so by turning them upside down and if possible un aggressive and cold washes.
HEMOEVIL and chemical-free digital printing.
AtHemoevil we have opted for digital printing but with chemical-free inks,because it is the one that gets the best results on organic cotton and has a nice visual and touch effect, the result of the fabric when melting on it the inks.
We also chose this technique because it allows us to sweat much better. By not having in its components plastic parts or silicones, for the skin is the most beneficial even the most delicate. Another advantage is that it is the best technique currently for printing on organic cotton. As mentioned above, each type of printing works best on a specific material.
And you, which one do you choose?