XAN MEDINA, BETS ON WORKS OF ART AT THE REACH OF ALL POCKETS
Xan Medina, Art within everyone's reach. It is impossible to be an artist without having your own style. It is impossible to be an artist without having your own style. Crear, versar como pionero, ser quien arriesga, se lanza… Xan Medina es un pintor contemporáneo que bien sabe lo que es enfrentarse a nuevos retos artísticos. That creative being, always wrapped by that intense need to differentiate himself, to add, contributing ways and ingredients far from the conventional. Y en esa huida, ha conseguido posicionarse como uno de los imprescindibles del momento.
Xan has exhibited in the best galleries in the world, highlighting Art Fares in Hamburg, Galerie Glass in Berlin, Galerie T in Düsseldorf, ATM Contemporary Gallery in Asturias), Kurt Gallery in San Sebastián, among others. He has managed to be acclaimed and respected by critics and gallery owners, from his native Doñana to the United States.
XAN MEDINA AND HIS PAINTED FABLE.
Thanks to his extensive career, his uniqueness and style have been recognized, which could well be defined as "The painted fable", since he bets on the first search for the secret moral, the outbreak of the voices embraced by the silence of the ear, the sound of eyes, tonality of thought. It is the heartbreaking surprise of the viewer who faces a social and naturalistic alarm, which goes beyond mere denunciation and any critical environment.
Xan Medina achieves his purpose through a work system that illuminates the combination of magical touches, by sacrificing the accuracy of the brush stroke with the disintegration of lye. Possibly, bleach is the white darkness of the hollow beings that awaken the world in the pictures of the Onubense.
THE ART LOVER USES HIS BODY AS A STAND. WORKS OF ART AT YOUR FINGERTIPS.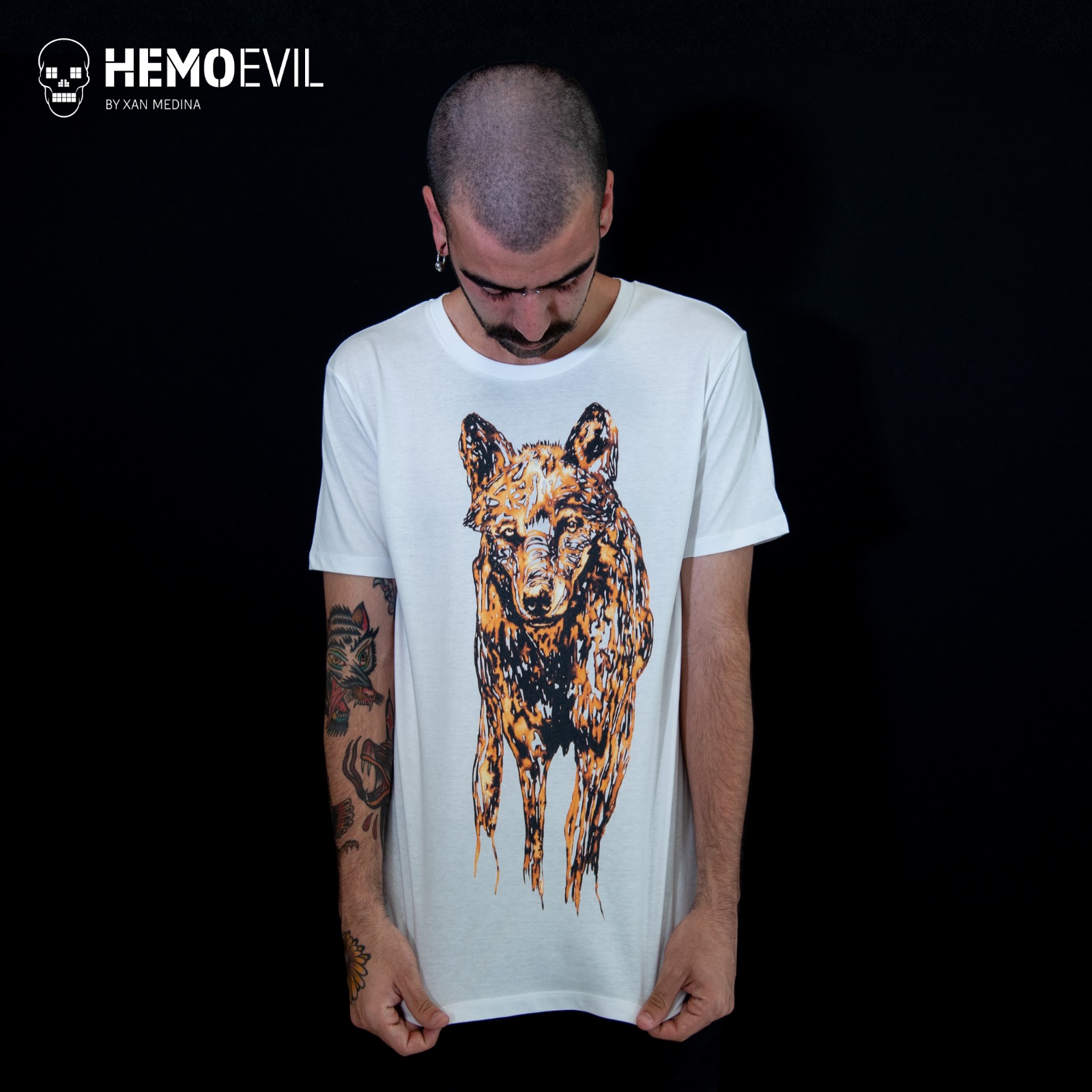 Obviously, his jobs aren't within reach of any pocket, at least not so far. Of course, it is difficult to acquire some of his works on paper, which are around 15,000 euros; in fact, any of his drawings can reach the figure of 700 euros on the market. However, Xan has wanted to approach his audience for a small price, where the support of the works is you!
Now, you can get one of their works in direct printing on organic textile, they are limited editions, numbered and certified. And if you prefer, hand-painted, for a launch price of only 75 euros.
It is a work of art, which can either be framed, or directly the client wears it. It is the lover of art who uses his body as a support and participates in artistic propagation, distinguishing himself in an exclusive cultural circle, to which only some privileged belong. If you want to be different, get out of the established icons on the market. If you want to shape your individuality, you can already become a key element for this new proposal of HEMOEVIL and Xan Medina where the support of the work will be you.
XAN MEDINA PUTS HIS WORK WITHIN REACH OF THOSE WHO FEEL IT. WORKS OF ART WITHIN REACH OF ALL POCKETS.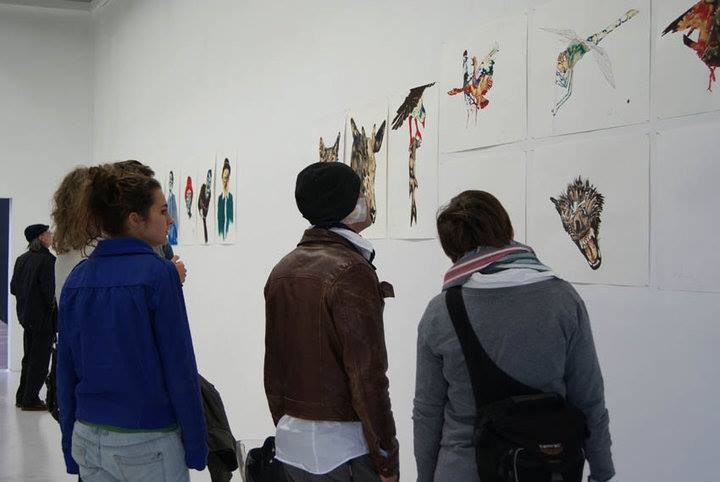 Xan Medina puts his work at the disposal, available to those who feel it. Pictorial art is usually part of the heritage of great fortunes, but it is only fair that people with great sensitivities enjoy their belongings.
The important thing is to enjoy it, to wear it, to have it. So it is very clear, there are no excuses, whoever wants a work of art, can already acquire it, thanks to this new initiative.
Express yourself without limits! Style is just a reflection of your attitude and personality.