T-SHIRT STORY
HOW MUCH DO YOU KNOW ABOUT T-SHIRTS?
T-shirt, flannel, house, shirt or T-shirt.
Many are the names of this comfortable and versatile garment. We all have some. We wear it in our day to day, as underwear and even to sleep or be comfortable. There's nothing better than getting home and putting on your favorite T-shirt.
T-SHIRTS IN ANTIQUITY
Believe it or not, as early as the Middle Ages the soldiers used it. Back then it was like some kind of inner niki that protected and removed the rubbing of armor. Likewise, the nobles also used it to prevent sweat from staining their wonderful and pompous costumes.
NAPOLEON AND HIS T-SHIRT
Even Napoleon, who was very waspish, always wore a kind of T-shirt or shirt in his battles that was red. The reason…? He didn't want his soldiers in the heat of combat to lose their value by seeing him wounded and stained with blood. That's a good trick!
MARINE T-SHIRTS
Sailor-style striped T-shirts had an objective function. In the eighteenth century the sailors of the French merchants used them, to be found if they fell into the sea. In this way, their chances of being saved increased.
EVOLUTION OF THE T-SHIRT
HOW MUCH DO YOU KNOW ABOUT T-SHIRTS?
Initially, it was considered only an indoor garment, but later, after World War II, it is when it is also started to be used as an outer and visible attire.
However, it was not until the late 1930s that companies such as Hanes or Sears began to formally sell them as one more visible garment.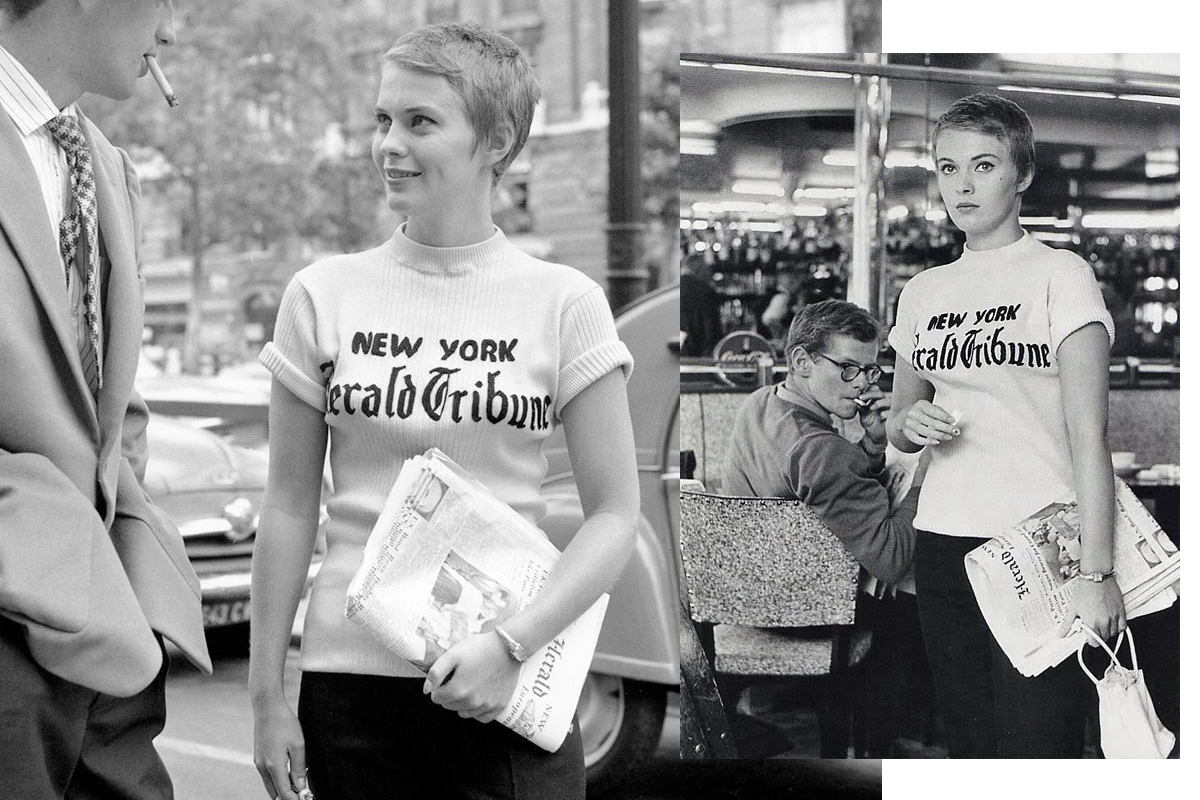 MOVIE ICONS AND T-SHIRTS
Their use skyrocketed at the time when famous film titans such as James Dean in "Rebel Without Cause" and Marlon Brando in "A Tram Called Desire" immortalize them in their films.
They were the forerunners, but they were followed by many others such as John Travolta in "Grease" or Sylvester Stallone in "Rocky". Jean Seberg, remembered for her role in Joan of Arc, was also printed.
T-Shirts & ROCK & ROLL
All of them helped their use multiply. They marked with her their torso, letting their anatomy be seen, which was very sexy. That's when the concept of the T-shirt changed to this day.
There are many more emblematic in the world of Rock, such as those of Led Zeppelin, Rolling Stones or Beatles among others. In addition to T-shirts printed with legends or super famous icons that have become very popular.
And not only at auctions can you find T-shirts with astronomical prices. Just stroll through such emblematic Serrano streets in Madrid, Via Montenapoleone in Milan or Fifth Avenue in New York to find ourselves wearing T-shirts of up to 1,500 euros.
COLLECT T-SHIRTS
The T-shirt is essential in any wardrobe. It's even a source of collecting. There are large and valuable collections of them. John Terry, Messi and Stephan El Shaarawy excel in football. The most expensive ever sold is the one Pelé used at the 1970 World Cup. It was charged by the amount of 257,000 euros.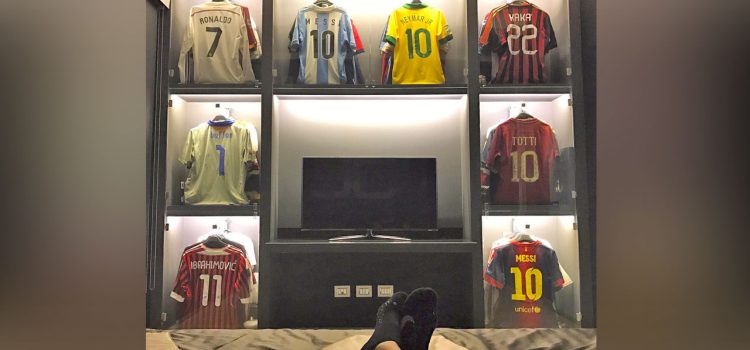 You'll wonder, "How is it possible that a simple T-shirt costs so much? Yes, it's just a T-shirt!"
Conclusion
In Art and Fashion apart from the costs of production, materials, author or brand, the price will depend on what you are willing to pay for it.
And you? How much would you pay for a T-shirt? What's your favorite? Do you know any curious stories about them?